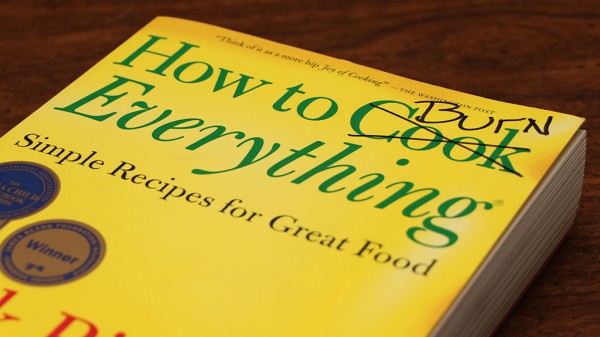 Testimonies 'r' Us: When you've grown up in a Christian home and escaped the bondage of sin before you escaped diapers, and you feel like your testimony is too boring for a Hollywood production, call Testimonies 'r' Us to spice up your salvation! Testimonies 'r' Us will run your testimony through their patent-pending Expounder and Exegetically Enhance your Eternal Effigy. Call Testimonies 'r' Us today and amplify your testimony tomorrow!
Random Noodle Updates
Daniel wished a merry Christmas to all the beautiful, old buildings and loans before the bell-world ends in 2012.
Jeremy found a lady's phone and can't sign his name on the I-9 employment forms.
Jenny has learned how to cook burn everything (see photo above).
Your funny stuff
Noah/Mr. Bezzantine mailed drawings to us! (You can mail stuff to us, wrapped in $100 bills to the Ramen Noodle, PO Box 739, Burlington, KY 41005.)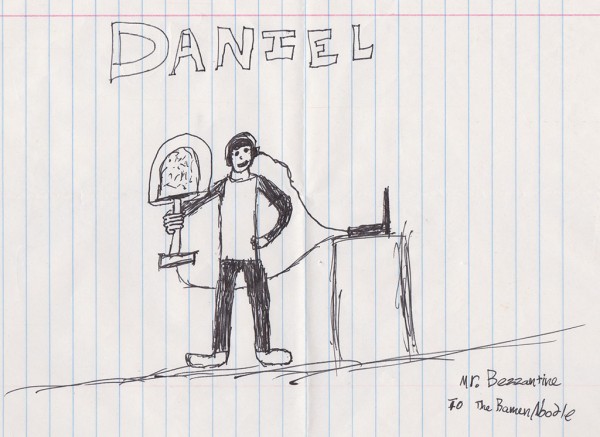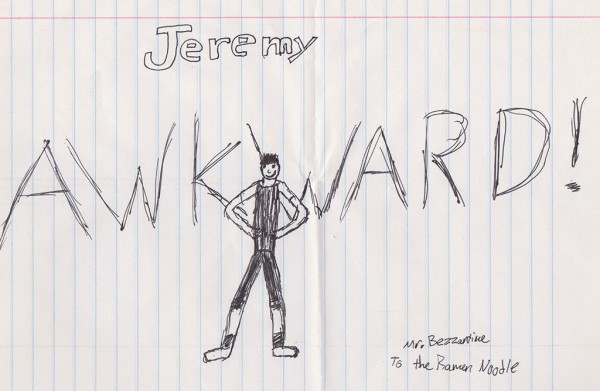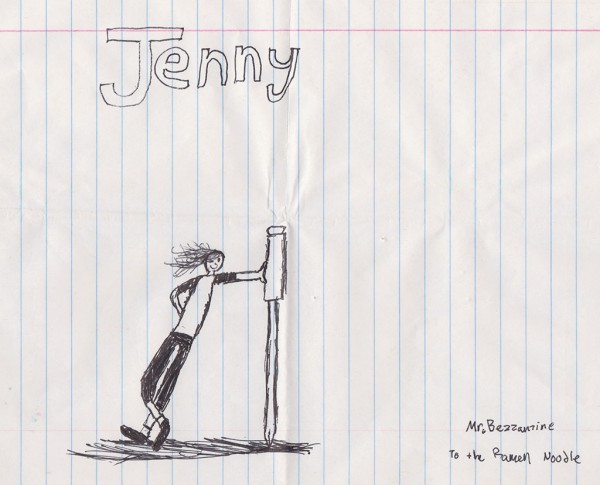 Upcoming theme: childhood leftovers
We want to have a themed episode about the funny child-like things we still do when we should have grown out of them. Or this is a great time to tell the hilarious childhood things you did that you're now embarrassed about.
Think of things you did, said, believed, wore, and more!
Tell us something funny!
Whether you have a funny life story, you saw something funny, or you have a joke, please share your funny stuff with us:
You can also mail stuff to us:
the Ramen Noodle
PO Box 739
Burlington, KY 41005
Come watch the live shows!
We record the Ramen Noodle™ live at 6:00 p.m. (EDT/GMT-4) on Wednesday nights at
Noodle.mx/live
. You can enjoy some pre- and post-show hilarity, chat with us and other listeners in the chatroom, and see behind-the-scenes of a clean-comedy podcast recording session. We hope to see you there next time!
Please connect with us
Check out more Noodle.mx Network shows
Hire Daniel to help you launch or improve your podcast.