Podcast: Play in new window | Download (Duration: [47:19] — 21.9MB)
Stick the blue and orange stuff in your mouth and don't leave your buns lying around!
Random Noodle Updates
Daniel was the drooling dufus at the dentist: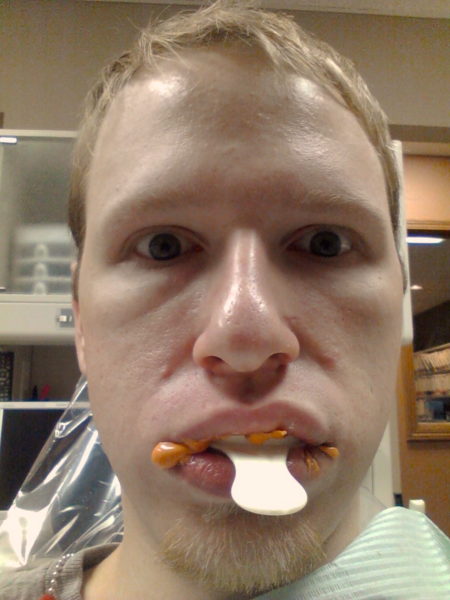 Jeremy found someone's bun on his car: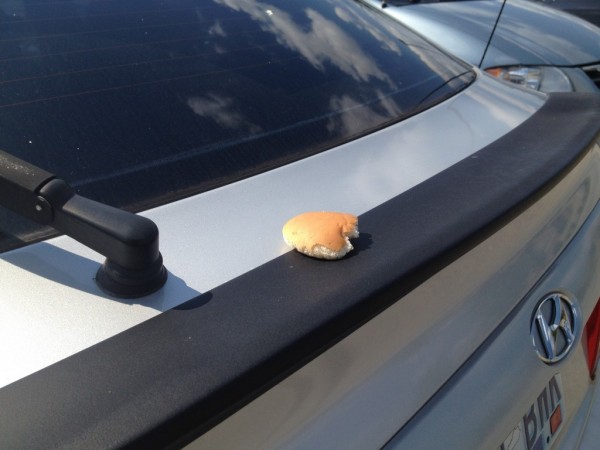 Jenny drives the dog bonkers
Daniel also received this a ransom note on his toilet: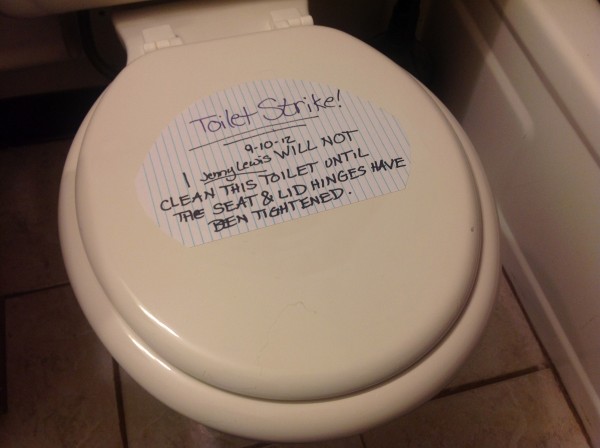 Feedback
Hey! So in an episode can't remember which one Ian told a story about an adventure a hermit crab took.. One of you guys were like this needs to be a movie. Well thanks to my not so social lifestyle and boring life I made it! Enjoy!!!!!

– Mary
Hullo Ramen Noodle people! It's little ol' me, Dream_Drop_Distance! Did you know I was busy for the last THREE WEEKS of your last podcasts? Granted, last week I was lounging by a beautiful lake while everyone else was working. Heh.

Anyway, that's where my story comes from. It's tradition that every year we go to our cabin, we take a day to go mini golfing and go-carting. After our mini golfing (three holes in one, thank-you-very-much), my dad and I went go carting on the special 'high speed' track, and it was all great until the very end. If you've ever been go-carting, you know that at the end, you have to line up with the other carts. Well, that's what I did. Until I smashed into the cart in front of me, sending it flying a full five yards. From behind me, my dad yells, "Why didn't you use your breaks?" I yell back in response, "There were BRAKES?!" EVERYONE, including some guy I didn't know, was laughing at me. I hope you are, too, otherwise… Well, why did you put this on the podcast if you're not laughing?

Live awesomely, DDD
Weekly Noodlism: gross sales
I ran into this term in class and though it would be an interesting noodalism you could really have fun with.

Noodalism: Gross sales (GS) – income (at invoice values) received for goods and services over some given period of time.

-Rose isDancin4Christ aka. Heather
Bonus video: "I'll Never Get Naked in Your Shower"
By Julian Smith:
Tell us something funny!
Whether you have a funny life story, you saw something funny, or you have a joke, please share your funny stuff with us:
You can also mail stuff to us:
the Ramen Noodle
PO Box 739
Burlington, KY 41005
Please connect with us