Podcast: Play in new window | Download (Duration: [59:34] — 27.5MB)
Grab some black-eyed candy (or peas, if you must) and get ready to blame the locals! Jon Estep and a special guest join our comedy.
Random Noodle Updates
These random funny stories filled our whole episode!
Daniel hosts several "pottycasts."
Jenny received some photos from Mary and Harasnai drinking water from a milk jug:
@jennysnook Okay, so at first, I just did this as a joke for the picture, but I really have been drinking out of it! twitter.com/TheHarasnai/st…

— Ian Thomas (@TheHarasnai) August 15, 2012
https://twitter.com/maryraker2016/status/231477984949833728/
Jeremy—JEREMY? He's back with a barf bag.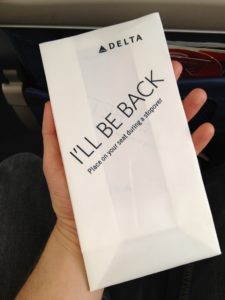 Guest Jon shares several hilarious impressions of how many people talk.
We also shared these videos:
(Try the ten-hour version for all-day enjoyment!)
http://www.youtube.com/watch?v=bExcPGP4Ht0
Minecraft server?
We testing our own Minecraft server and you're welcome to join it!
minecraft.noodle.mx
Running this long-term will cost, so please consider donating any amount via PayPal.
Please retweet this!
Listen to "East Stab" clean-#comedy podcast #119 with @PHLEGON?, @JennysNook, and @Jon_Estep http://t.co/YNqYZ0RN

— Daniel J. Lewis (@theDanielJLewis) August 16, 2012
Tell us something funny!
Whether you have a funny life story, you saw something funny, or you have a joke, please share your funny stuff with us:
You can also mail stuff to us:
the Ramen Noodle
PO Box 739
Burlington, KY 41005
Please connect with us