Podcast: Play in new window | Download (Duration: [43:04] — 19.9MB)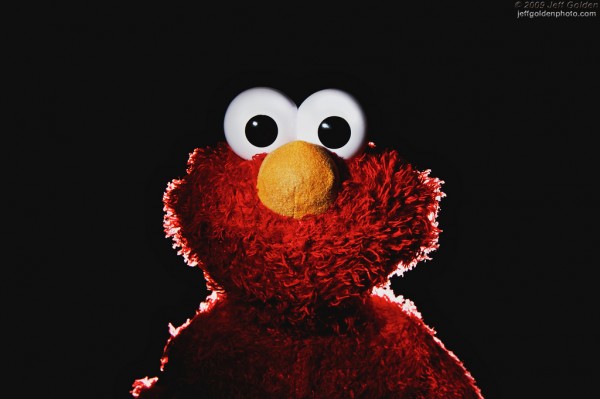 Get ready for some punishment and explosive underwear.
Random Noodle Updates
Jeremy met a fellow tester married to science and his car's twin.
Daniel sees weird people who don't trust him.
Your funny stuff
From Alex:
Once upon a time, before I was born,

My uncle and my dad shared a room. One night, my dad couldn't sleep. He lay there, attempting to fall alseep. About halfway through the night, my uncle randomly sat up.

'Are you okay?' my dad asked.

'Uhhhh….' my uncle responded.

After a short pause, my uncle looked around and said: 'It's awfully dark in here…'

After he said that, my uncle promptly lay back down and started snoring. The end.

Alex
From Dream_Drop_Distance:
Hello! Remember me? Dream_Drop_Distance here! I don't have the wrong email, either. I'm normally a ONCEer, but I was listening to your Ramen Noodle podcast about your dream about Lana Parilla, and it made me think about a dream I had last night after watching the season finale of OUaT. I only remember bits and pieces, but here goes:

My friend and I were wondering the hallways of some school I'd never been to, and we heard singing in another room. So we snuck in and hid behind a door, and there was Ginnifer Goodwin (aka Mary Margaret aka Snow White) singing at a piano, and in the background was Finn and Rachel from Glee. They were singing some weird slow sad song. It was über strange also because Ginnifer was all 'buddy buddy' with me. My mental health was shaky last night. OUaT can do that to a person. So, <3 from DDD
A bunch of puns from Vince:
I changed my i Pod name to Titanic. It's syncing now.
When chemists die, they barium.
Jokes about German sausage are the wurst .
A soldier who survived mustard gas and pepper spray is now a seasoned veteran.
I know a guy who's addicted to brake fluid. But he says he can stop any time.
How does Moses make his tea? Hebrews it.
I stayed up all night to see where the sun went. Then it dawned on me.
This girl said she recognized me from the vegetarian club, but I'd never met herbivore.
I'm reading a book about anti-gravity and I can't put it down.
I did a theatrical performance about puns. It was a play on words.
They told me I had type A blood, but it was a Type-O.
Why were the Indians here first? They had reservations.
Class trip to the Coca-Cola factory. I hope there's no pop quiz .
Energizer battery arrested. Charged with battery.
I didn't like my beard at first. Then it grew on me.
Did you hear about the cross eyed teacher who lost her job because she couldn't control her pupils?
When you get a bladder infection, urine trouble.
What does a clock do when it's hungry? It goes back four seconds.
I wondered why the baseball was getting bigger. Then it hit me.
Broken pencils are pointless.
I tried to catch some fog. I mist.
What do you call a dinosaur with a extensive vocabulary? A thesaurus.
England has no kidney bank, but it does have a Liverpool.
I used to be a banker, but then I lost interest.
I dropped out of communism class because of lousy Marx.
All the toilets in New York's police stations have been stolen. Police have nothing to go on.
I got a job at a bakery because I kneaded dough.
Haunted French pancakes give me the crepes.
Velcro – what a rip off.
Cartoonist found dead in home. Details are sketchy.
Venison for dinner ? Oh deer.
Earthquake in Washington obviously government's fault.
I used to think I was indecisive, but now I'm not so sure.
I do not enjoy computer jokes. Not one bit.
A Russian joke translated by Epowerj:
On my way driving to work one day, I passed through one of those sensors that take a photo of you if you drive by too fast. I was going at the speed limit, 70 kmph, and the camera snapped me.

"That's weird," I thought, "its supposed to report me only if I go 15 kmph over the speed limit."
So I turned around and went by at 60 kmph. It snapped me again.

Something was wrong here. I went through again at 40 kmph. Then 30. And it still snapped me.

"Definitely a glitch." I decided, and drove to work.

About a week later, I received 4 tickets – for not wearing a seat belt.

@~~Epowerj~~@
Noodles in the News
CIA Thwarts New, More Sophisticated Underwear Bomber [via SlashRacer]
Check out the end of our recent Once Upon a Time podcast #38 for a bunch of bloopers.
Tell us something funny!
Whether you have a funny life story, you saw something funny, or you have a joke, please share your funny stuff with us:
You can also mail stuff to us:
the Ramen Noodle
PO Box 739
Burlington, KY 41005
Please connect with us