Podcast: Play in new window | Download (20.9MB)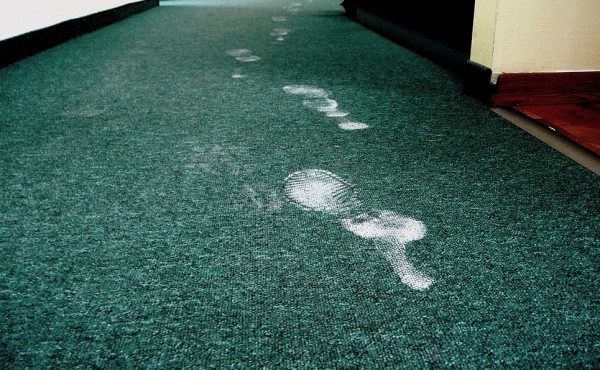 You'll need some extra protection from this comedy episode.
Random Noodle Updates
Daniel received text messages from an iGhost on a dead iPhone.
Jeremy saw someone who wanted to touch Jeremy's first 3D movie.
Jenny was reminded of the "boo boo bunny."
Please watch and like Daniel's video for an iPad contest:
Your funny stuff
Roseisdancin4christ sent us this mind-blowing picture: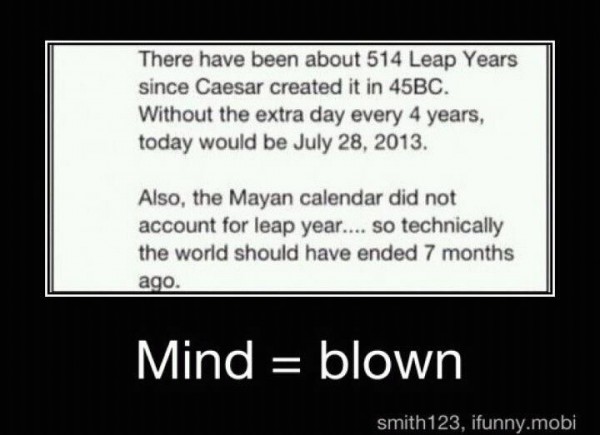 She also told us about Japan's speech-jamming gun [via Fox News].
Justin Lowmaster called in some funny things, and emailed this T-shirt design [via Threadless]: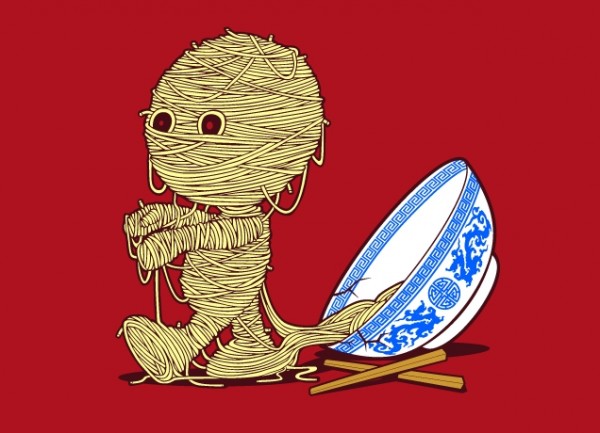 MudStuffin suggest that Jeremy be punished. But he also suggested:
I invented this awesome comeback that goes like this: "That's what your mom said when you were born." It takes mom jokes to a whole new level – try it out, see what happens.
Noodles in the News
We reviewed several news stories, just by their titles.
Dragon vs. Unicorns, Not As Cuddly As You May Think
Necklace flushed down toilet returned months later
NYC sewage plant to offer Valentine's Day tours
'Immense Pressure' Leads to Cancellation of Steve Jobs Figurine

Tell us something funny!
Whether you have a funny life story, you saw something funny, or you have a joke, please share your funny stuff with us:
You can also mail stuff to us:
the Ramen Noodle
PO Box 739
Burlington, KY 41005
Come watch the live shows!
We record the Ramen Noodle™ live at 6:00 p.m. (EDT/GMT-4) on Wednesday nights at
Noodle.mx/live
. You can enjoy some pre- and post-show hilarity, chat with us and other listeners in the chatroom, and see behind-the-scenes of a clean-comedy podcast recording session. We hope to see you there next time!
Please connect with us
Check out more Noodle.mx Network shows
Hire Daniel to help you launch or improve your podcast.