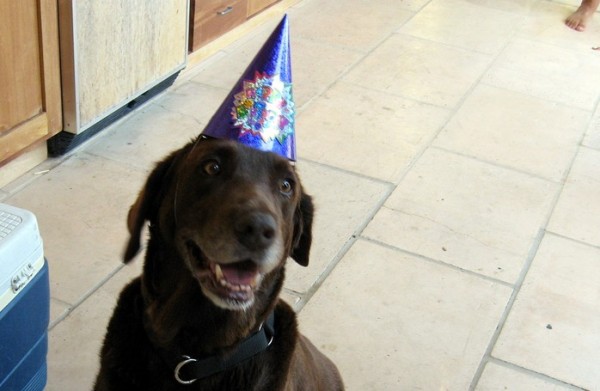 Happy birthday to Jeremy, a message from an old friend, and and chicken nuggets all make for a great Valentine's Day.
Random Noodle Updates
Daniel turned the batter into clay and messed up Valentine's day.
Jeremy serves chicken nuggets to strange people.
Jenny decorates her formal attire with dog hair.
Your feedback
It's all funny birthday wishes for Jeremy!
Upcoming 100th episode
Mark your calendars for February 22 for our 100th episode of the Ramen Noodle™! We'll have our voicemail line, (903) 231-2221, and Skype, Noodle.mx, open for live calls and will involve the chat room a whole lot more in that episode. You won't want to miss it!
Tell us something funny!
Whether you have a funny life story, you saw something funny, or you have a joke, please share your funny stuff with us:
You can also mail stuff to us:
the Ramen Noodle
PO Box 739
Burlington, KY 41005
Come watch the live shows!
We record the Ramen Noodle™ live at 6:00 p.m. (EDT/GMT-4) on Wednesday nights at
Noodle.mx/live
. You can enjoy some pre- and post-show hilarity, chat with us and other listeners in the chatroom, and see behind-the-scenes of a clean-comedy podcast recording session. We hope to see you there next time!
Please connect with us
Check out more Noodle.mx Network shows
Hire Daniel to help you launch or improve your podcast.