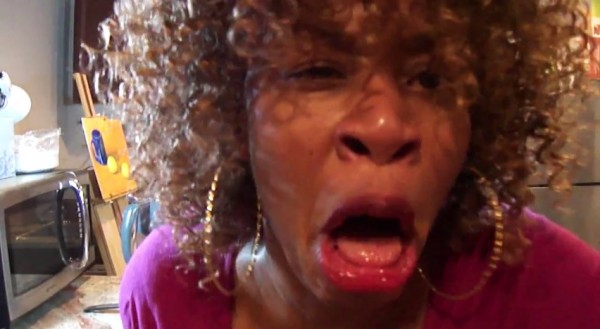 Get your cinnamon ready, because it's time to knock some people down to Studio C!
Random Noodle Updates
Daniel was a crusader for his marriage, and he's also watched too much time
Jeremy sees sparks, and he's smarter than a high-schooler
Jenny solved the great potty mystery, and her sister doesn't know patty cake
Noodles in the News
Alyssa talking backwards [via Stud]
http://www.youtube.com/watch?v=4O0ubiIYYYY
The Cinnamon Challenge [via Jesse ("She was only supposed to take the little spoon by the way!")]
The Bark Side: 2012 Volkswagen Game Day Commercial Teaser
http://www.youtube.com/watch?v=6ntDYjS0Y3w#!
Your funny stuff
Docxen wrote a great review for us in iTunes. Go check it out and leave a 5-star rating and written review, too!

Weekly Noodlism: "off the wagon"
If you fell off the wagon, blame Rose. She's known for letting people go, despite her promises.
Upcoming 100th episode
Mark your calendars for February 22 for our 100th episode of the Ramen Noodle™! We'll have our voicemail line, (903) 231-2221, and Skype, Noodle.mx, open for live calls and will involve the chat room a whole lot more in that episode. You won't want to miss it!
Jeremy's birthday!
Please send birthday greetings, songs, or stories by February 15 for our 99th episode, which will contain some birthday festivities for Jeremy.
Tell us something funny!
Whether you have a funny life story, you saw something funny, or you have a joke, please share your funny stuff with us:
You can also mail stuff to us:
the Ramen Noodle
PO Box 739
Burlington, KY 41005
Come watch the live shows!
We record the Ramen Noodle™ live at 6:00 p.m. (EDT/GMT-4) on Wednesday nights at
Noodle.mx/live
. You can enjoy some pre- and post-show hilarity, chat with us and other listeners in the chatroom, and see behind-the-scenes of a clean-comedy podcast recording session. We hope to see you there next time!
Please connect with us
Check out more Noodle.mx Network shows
Hire Daniel to help you launch or improve your podcast.