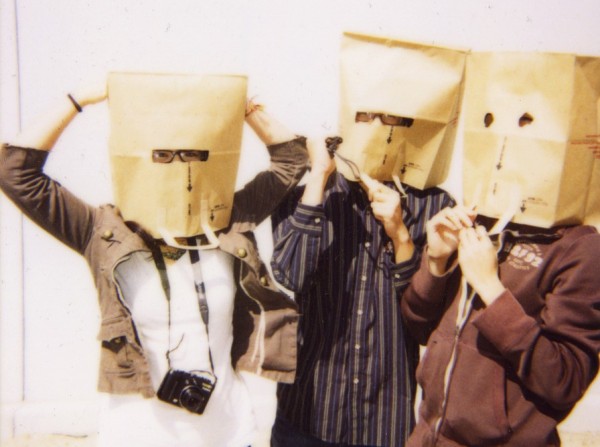 Don't let the milk out of the bag for this episode! But just remember to look white if you don't feel like playing along.
Random Noodle Updates
Daniel's glasses died and decomposed
Jeremy's nugget and a message from cockroach-lady Kathleen
Jenny's milk broke
Your funny stuff
Ian is growing up and might soon be getting married, but he took time to send us a message about something.
Noodles in the News
Jury Duty Doesn't Sit Right With Some People
Wyoming 19-year-old fined $200 for doughnut theft
Survey shows Android users more likely to use their devices on the toilet
SUPER WEDDING: Couple takes their love to the next level with plans for a unique walk down the aisle [via @Docxen]
Weekly Noodlism: "hanging out," "going out," and "going steady"
Perhaps "hanging out" came from the days of recreational self-hanging among the rebellious youths of the shire.
Upcoming 100th episode
Mark your calendars for (probably) February 22 for our 100th episode of the Ramen Noodle™! We'll have our voicemail line, (903) 231-2221, and Skype, Noodle.mx, open for live calls and will involve the chat room a whole lot more in that episode. You don't want to miss it!
Jeremy's birthday!
Please send birthday greetings, songs, or stories by February 15 for our 99th episode, which will contain some birthday festivities for Jeremy.
Tell us something funny!
Whether you have a funny life story, you saw something funny, or you have a joke, please share your funny stuff with us:
You can also mail stuff to us:
the Ramen Noodle
PO Box 739
Burlington, KY 41005
Come watch the live shows!
We record the Ramen Noodle™ live at 6:00 p.m. (EDT/GMT-4) on Wednesday nights at
Noodle.mx/live
. You can enjoy some pre- and post-show hilarity, chat with us and other listeners in the chatroom, and see behind-the-scenes of a clean-comedy podcast recording session. We hope to see you there next time!
Please connect with us
Check out more Noodle.mx Network shows
Hire Daniel to help you launch or improve your podcast.