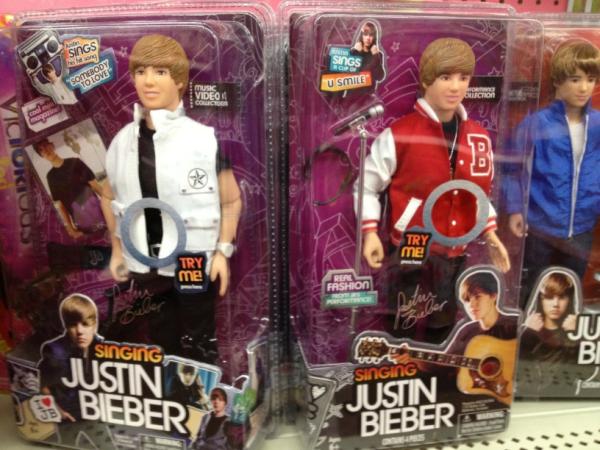 If it looks like a duck, walks like a duck, and quacks like a duck, it could be Jeremy's niece, or this podcast. Listen now to find out!
Random Noodle Updates
Jeremy wants a Justin Bieber action figure [via Joel Leineweber], Jeremy's niece is a duck, and Jeremy recounts our visit to Jungle Jim's
Jenny sheds fart dust in the backyard
Daniel was so convincingly wrong about church
Your funny stuff
Linda's son can see all the constipations in the world. Constipatiavision? Nathan (@Jadeth30) is getting married, and he likes our psychological wedgies. Wait—what?
Noodles in the News
Yoda unleashes The Force in epic Japanese noodle commercial [via Dvice]:
Leftovers Dating Site: Swedish Online Service Pairs Up Suitors With Last Night's Cuisine (we don't endorse their ideas of relationships)
Coming soon: a Once Upon a Time podcast!
We're launching an exciting new podcast to talk about ABC's TV show Once Upon a Time. We're still in initial production, but watch for future announcements.
Tell us something funny!
Whether you have a funny life story, you saw something funny, or you have a joke, please share your funny stuff with us:
You can also mail stuff to us:
the Ramen Noodle
PO Box 739
Burlington, KY 41005
Please connect with us