Podcast: Play in new window | Download (Duration: [51:22] — 23.5MB)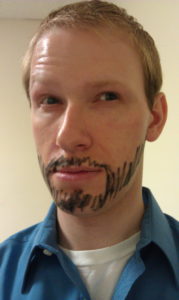 This is a yappin' fun comedy podcast episode. Listen or we'll cut off your Star Trek.
"Pre-Blessed Food" by Julian Smith
Random Noodle Updates
Daniel's face got eye-linered by his wife.
Jeremy can't serve a customer because "that's too personal."
Noodles in the news
Yapping, lack of coins lead thief to return kids, poodle, car
Nerdy marriage proposal in front of Patrick Stewart (Star Trek: The Next Generation):
Hide Your Kids, Hide Your Wi-Fi: Mashable's Favorite Wi-Fi Names
Tell us something funny!
Whether you have a funny life story, you saw something funny, or you have a joke, please share your funny stuff with us:
You can also mail stuff to us:
the Ramen Noodle
PO Box 739
Burlington, KY 41005
Please connect with us