Podcast: Play in new window | Download (Duration: 51:22 — 23.5MB)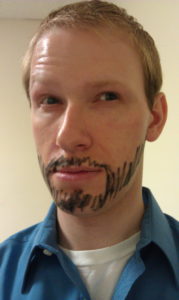 This is a yappin' fun comedy podcast episode. Listen or we'll cut off your Star Trek.
"Pre-Blessed Food" by Julian Smith
Random Noodle Updates
Daniel's face got eye-linered by his wife.
Jeremy can't serve a customer because "that's too personal."
Noodles in the news
Yapping, lack of coins lead thief to return kids, poodle, car
Nerdy marriage proposal in front of Patrick Stewart (Star Trek: The Next Generation):
Hide Your Kids, Hide Your Wi-Fi: Mashable's Favorite Wi-Fi Names
Tell us something funny!
Whether you have a funny life story, you saw something funny, or you have a joke, please share your funny stuff with us:
You can also mail stuff to us:
the Ramen Noodle
PO Box 739
Burlington, KY 41005
Come watch the live shows!
We record the Ramen Noodle™ live at 6:00 p.m. (EDT/GMT-4) on Wednesday nights at
Noodle.mx/live
. You can enjoy some pre- and post-show hilarity, chat with us and other listeners in the chatroom, and see behind-the-scenes of a clean-comedy podcast recording session. We hope to see you there next time!
Please connect with us
Check out more Noodle.mx Network shows
Hire Daniel to help you launch or improve your podcast.