Podcast: Play in new window | Download (Duration: [54:02] — 24.8MB)
Colonel Sanders, Minnie Mouse, the Queen of England, back hair, and even John Steinklauber are kicking in the funny seat and blowing up firecrackers in the back seat.
Random Noodle Updates
Daniel had an alien-crop-circle sunburn (or maybe a PodCamp Cincinnati logo?).

John freezes people at work, Daniel suspect John actually works at his former employer.
Your funny stuff
A science experiment on monkeys
John enjoys firecrackers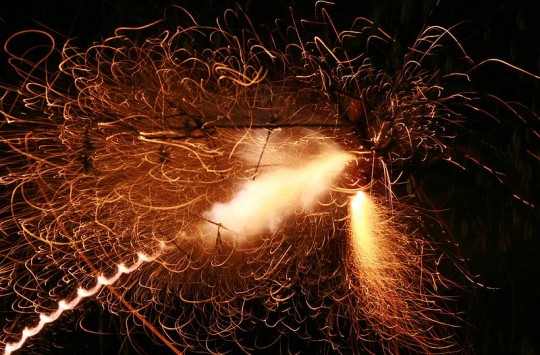 Noodles in the news
Jeremy overmedicated and got married!

Upcoming changes
the Ramen Noodle™ will finally start season three on July 18. There will be a new theme song and the return to weekly episodes! There may even be a new website.
Tell us something funny!
Whether you have a funny life story, you saw something funny, or you have a joke, please share your funny stuff with us:
Please connect with us
If you enjoy the Ramen Noodle™, please subscribe to our other podcasts: