Podcast: Play in new window | Download (Duration: [47:48] — 21.9MB)
Pomplamoose, Angry Birds, planking, Klout, and evil babies.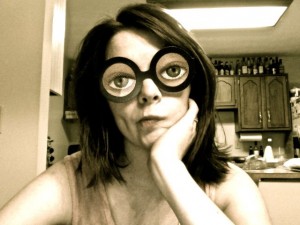 Pomplamoose does Angry Birds theme song
"Gotta Share" by Improv Everywhere
Random Noodle Updates
Planking
Darwin Awards nominee?
Help Jeremy get
Portal 2
!
Daniel and Jenny have Portal 2, so we want to get it for Jeremy! You can send a PayPal donation to mail@DJosephDesign.com or visit our support page. Or buy Portal 2 from Amazon.com through our affiliate link, and the profits will go toward Portal 2 for Jeremy.
The following video contains spoilers.
http://www.youtube.com/watch?v=dwimhjXkS88
Tell us something funny!
Whether you have a funny life story, you saw something funny, or you have a joke, please share your funny stuff with us:
Please connect with us
If you enjoy the Ramen Noodle™, please subscribe to our other podcasts: Are You Just Watching?™, The Audacity to Podcast™, and Christian Meets World™.