Wrap a scarf around your head, lock up your dogs, and don't laugh in church! Brought to you by iHearU.
Random noodle updates
Jeremy's niece is either deadly with texting, or knows the secrets of the universe: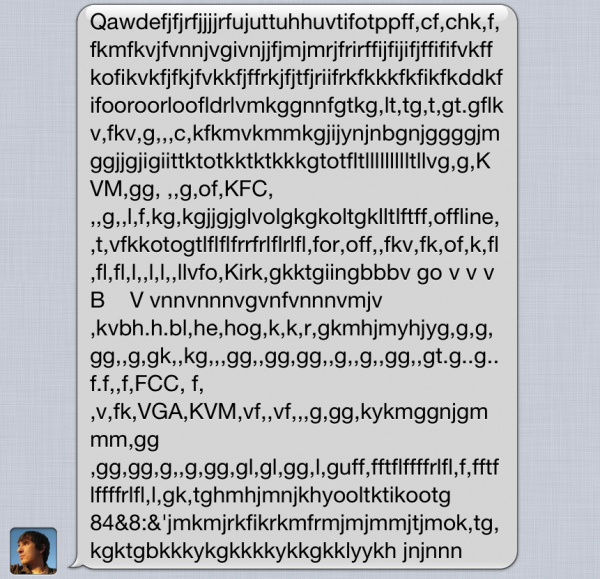 Daniel and Jenny's discussion was interrupted by a sick dog.
Jenny panicked over spilled gum.
Your funny stuff
Hello Jenny, Jeremy, and Daniel,
I love the show. It's really funny. It entertains me.

I clean a church for my job, and although there are other people in the building, I generally am by myself. On days i have a new episode to listen to, i can be seen laughing at what seems to be nothing while cleaning toilets.

Cassie
ps. thanks jenny for posting cool stuff on pinterest. im not a stalker, just a follower.
pps. when jeremy was away i assumed he was going off to marry…
Hey The Ramen Noodle!

My name is Anna Lisa van Melle. Yes, it is dutch, and yes, you can make fun of it! 🙂 I go to a boarding school in Arkansas, although I live in West Virginia.

I made Pumpkin Pie for Christmas, and Dad loved it so much that he took some to work to eat, and also brought some homemade whipped cream that I'd made. Or so he thought. At work, he took out the piece of pie, slathered it with cream, and just as he was about to eat it he smelled something strange. He tasted the cream and discovered that it was mayo!

Noodles for now,

Anna Lisa
Weekly Noodlism: "scarf it down"
We think this could be a form of eating with a scarf, or many other things.
It's also possibly connected to the Scarf-wearing bandit: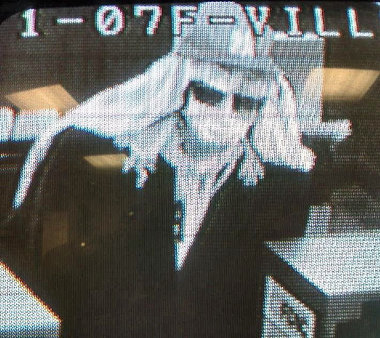 Bonus: political episode
Listen back to episode 7, "The True Election Solution," to discover how ramen noodles can solve every political problem.
Tell us something funny!
Whether you have a funny life story, you saw something funny, or you have a joke, please share your funny stuff with us:
You can also mail stuff to us:
the Ramen Noodle
PO Box 739
Burlington, KY 41005
Please connect with us