Podcast: Play in new window | Download (Duration: [18:09] — 11.1MB)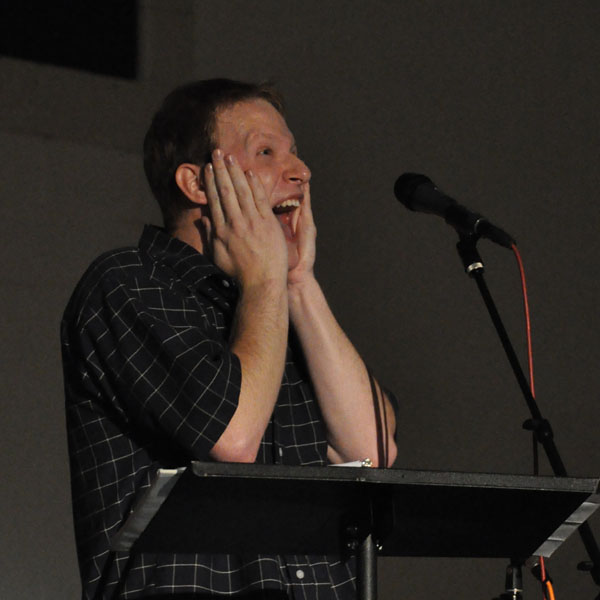 I should start Podcasters Anonymous for podcasters who need help not podfading. But I refuse to podfade, especially after speaking three times at PodCamp Ohio 2! In this update, I share my recording from a recent stand-up comedy performance at a local church.
What I do during and after the hand-shaking time of church services.
How I feel about and answer "How are you?" questions.
How people in the Midwest, West Virginia, California, and Texas might react to hitting a deer with their cars.
I switched from a $230 Braun shaver to an edged razor, with no instructions!
If you'd like to help me find more outlets for some stand-up comedy performances, you have tips for helping me improve my voice acting, or you want to respond to this episode, do it here in the comments, call the listener line at (903) 231-2221, or email feedback@CleanComedyPodcast.com
Thanks for listening!