The annual Podcast Awards are upon us! Would you please nominate the Ramen Noodle™ and the rest of the Noodle.mx Network podcasts for awards?
Comedy: the Ramen Noodle™ https://cleancomedypodcast.com
Movies/Films: Are You Just Watching?™ https://areyoujustwatching.com
Religion inspiration: Christian Meets World™ http://christianmeetsworld.com
Technology: The Audacity to Podcast™ https://theaudacitytopodcast.com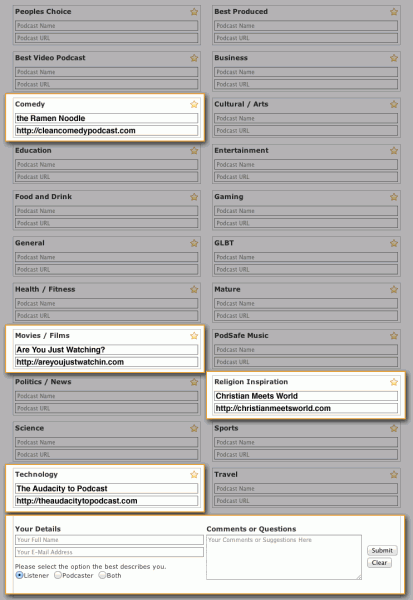 You can only submit the nomination form once, so make sure you have all of the podcasts you want to nominate.