Grab some Skittles because this episode will make you unreasonably monkey-happy!
Random Noodle Updates
Daniel's "5 minutes of awkward silence" (from Ignite Cincinnati 8) was his biggest success! He also had a birthday and Gollum came.
Jeremy was something.
Jenny told the behind-the-scenes details of Daniel's surprise birthday party.
Your funny stuff
Hello everyone!

After your last episode I just have to say that it pretty much made my day how much air time and discussion ensued because of my iTunes review. Haha! And yes, I am not that much younger than you – 24.. But I can be 88 years old if you want me too be 🙂

Anyway… In case you are all still curious what was in the bag I included a shot of, I did peak. Sorry to say that none of you guessed it. Neither did I for that matter. It was too simple – a small fluffy black dog! I guess we just needed to think like a 5 year old…

Hope you are all doing well!

tlarson
Mr. Bezzantine, from The Laughing Mongoose, sent us his story about a man's face in the toilet.
EllieActive wished Daniel a British happy birthday.
Bonus pictures
ErinJ's gift to the Ramen Noodle: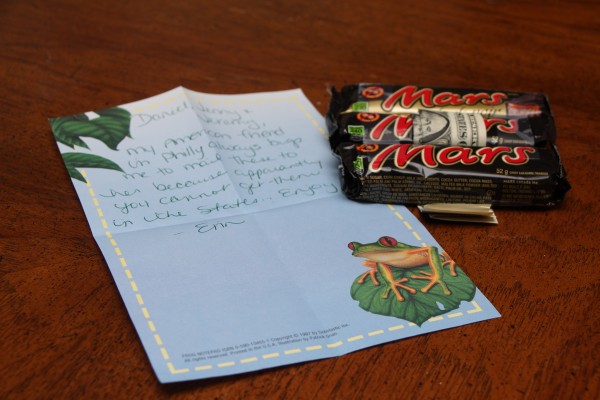 @ellieactive @phlegon @docxen @theramennoodle @jennysnook The timeline (not to scale) and family tree. twitter.com/TheHarasnai/st…

— Ian Thomas (@TheHarasnai) January 24, 2013
Screaming monkey from Woot: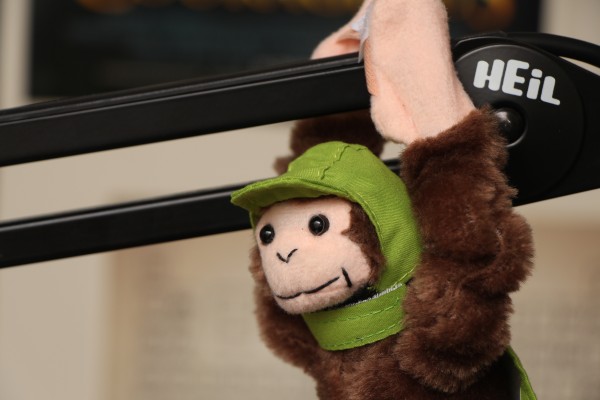 Upcoming theme: childhood leftovers
We want to have a themed episode about the funny child-like things we still do when we should have grown out of them. Or this is a great time to tell the hilarious childhood things you did that you're now embarrassed about.
Think of things you did, said, believed, wore, and more!
Tell us something funny!
Whether you have a funny life story, you saw something funny, or you have a joke, please share your funny stuff with us:
You can also mail stuff to us:
the Ramen Noodle
PO Box 739
Burlington, KY 41005
Come watch the live shows!
We record the Ramen Noodle™ live at 6:00 p.m. (EDT/GMT-4) on Wednesday nights at
Noodle.mx/live
. You can enjoy some pre- and post-show hilarity, chat with us and other listeners in the chatroom, and see behind-the-scenes of a clean-comedy podcast recording session. We hope to see you there next time!
Please connect with us
Check out more Noodle.mx Network shows
Hire Daniel to help you launch or improve your podcast.