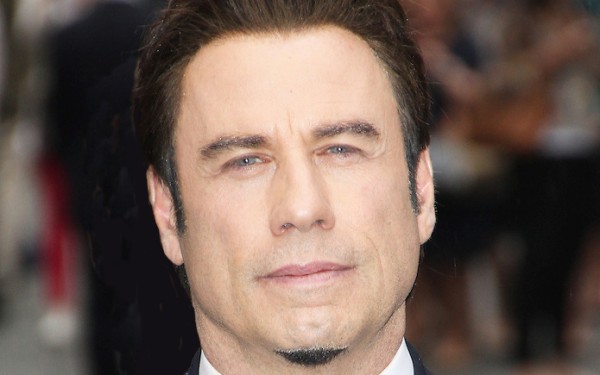 Let it go, let it go, turn on the podcast and shut the door. We don't care what you're going to think, let the laughter rage on! The humor never bothered us anyway.
Fake sponsor
Nothing says "manly" like a durable, army-green, anti-box-basher mailbox from Fisher Price. Find them today in the store across the street from manly places like Outdoor World and Cabela's.
Random Noodle Updates
Jeremy has been Travoltified! See what John Travolta would call you, and share in the comments below!
Now that Jeremy has finally seen Frozen, he is obsessed with letting things go. Check out these parody videos he found.
Google re-re-re-re-re-translated:
Cincinnati-local traffic man pleads with song:
Feedback
Eddie Kain predicts that we'll podcast so much, we'll turn into stick puppets!
But the story gets sadder: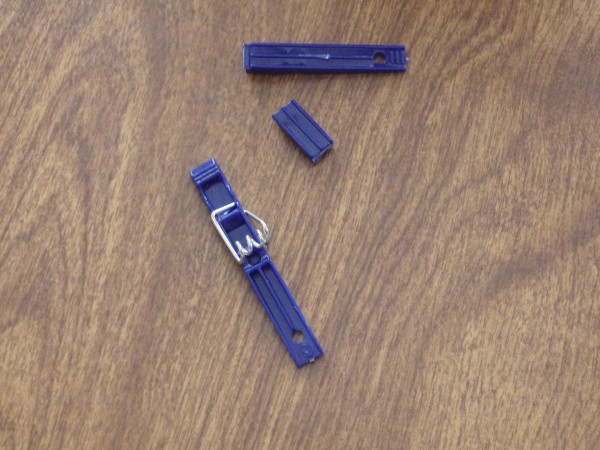 So Jeremy may need counseling. But Rhoetus has a place!
Hi guys,

I work as a "facilities caretaker" at my local church (read: janitor/handyman…shout out to Cassie!). One of my projects is to soundproof a room so that we can have a professional counselor come in and treat patients. …no, not me. …just saying. As part of this process, I am putting sound dampening insulation on the ceiling tiles. (between the roof and ceiling)

As I read over the insulation packaging, I come across, "If irritation occurs, flush eyes with water and/or drink". I looked over at my coffee and wondered just how bad this insulation stuff is that if I get it in my eyes, I should rinse my eyes with, apparently, whatever liquid is closest. Luckily, further down, I see the rest of the sentence, "water to clear throat."

Did either of you ever have that "test" in school, where the teacher gives you a quiz, and at the beginning, it says: "Read and follow all instructions before starting"…and down at the bottom someplace it says "sign and hand in" and it never tells you to answer any questions, and the teacher gets a good laugh at your stupidity for answering all the questions. Well, I did, and I fell for it several times. …well, I guess it actually taught me a lesson, because I did wait until I got to the end of the instructions/warnings before I followed them.

Another thing happened to me, that I thought was mildly humorous. After being terrified of the super-dangerous nature of the insulation, I put on all my protective gear, safety glasses, respirator, gloves, and a long sleeved shirt, that I taped to my gloves so that there wouldn't be a gap, and a bandana, Aunt Jemima-style for my baldy head.

JEREMY! (because if Daniel reads this, he will yell the all caps and scare Jeremy…although, I bet you didn't yell all my all-caps "i's" , so that is kind of inconsistent)

Anyway, I walk out of my office/broom closet, at the same time that our diminutive children's ministry director came out of her office, and started walking in the same direction I was walking. Apparently, my respirator makes Darth Vader breathing noises, because she turned to see who was behind her, and gave a little "Oh!" and jumped before recognizing me and laughing.

Hope this entertained you a little,
-Rhoetus

PS, I bought the bandana specifically for this job, and did not wash it before using. Now, I have a blue tint to my head.
The Amazoning Noodle
From Ella, "While browsing Amazon, I spotted this. I thought of you guys immediately."
Read these glowing reviews!
One of the top four shopping cart reference guides

[5 stars, from Mitch]

This book is easily one of the top four reference guides for shopping carts available on the market today. It does an excellent job of covering the following topics:

Overall, I heartily endorse this product.
Unfortunately Misinformed

[2 stars, from A. Flynn]

I would love to rate this particular treatise as highly as I did the author's previous works: "Potato Science – An Ethical Discourse" was particularly well written and contained multiple helpful diagrams and bulleted instructions.

Unfortunately, this latest work is disproportionately lacking in quality. The images of the shopping carts are of such a low quality that it is difficult to identify one breed from another. Recently, whilst working in the field, I stumbled across a nest of young carts which I could not easily identify using my guide. It was impossible to tell if they were Walmart Warblers or the less common (and more exciting!) Greater Wheeled Tuckwood. This forced me to get closer than I would normally want to get to these magnificent creatures, and I risked disturbing their habitat.

I was forced to leave the nesting area anyway when the mother cart returned: finding me near to her offspring she became enraged and attacked me, bumping into my ankles quite ferociously. Fortunately I was able to escape with only minor injuries.

If the book had been more clear on the matter of identification I feel I could have avoided the attack, which could have been a vicious mauling.
An invaluable guide for the homeless

[5 stars, by Roger]
Thanks for the iTunes reviews!
mandolinandguitargirl

Penguinrachel1337
Pegatato
Your reviews encourage us and help others find the podcast! Please rate and especially write a review for us in iTunes.
Tell us something funny!
Whether you have a funny life story, you saw something funny, or you have a joke, please share your funny stuff with us:
You can also mail stuff to us:
the Ramen Noodle
PO Box 739
Burlington, KY 41005
Please connect with us