You knew that we'd be trouble, and this one will really get your goat!
Random noodle updates
Daniel is Jenny's snake-killer.
Jeremy is a screaming goat face:
Jenny saw someone touching her cake, precious.
Your funny stuff
Auston sent us this insanely wrapped chocolate bar: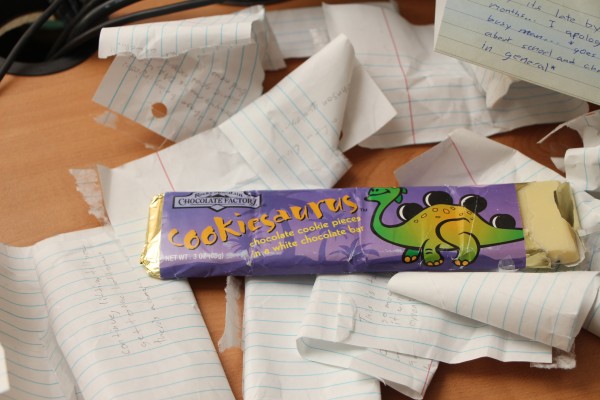 Bonus
Check out our reviews of Jack the Giant Slayer in Are You Just Watching? and ONCE podcast.
Tell us something funny!
Whether you have a funny life story, you saw something funny, or you have a joke, please share your funny stuff with us:
You can also mail stuff to us:
the Ramen Noodle
PO Box 739
Burlington, KY 41005
Please connect with us