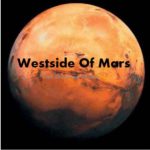 I had a great time with Drew from the Westside of Mars podcast. Drew invited me onto his comedy podcast to share a funny story. I retold the story of Edna.
"Best story ever," were Drew's words.
Listen to the Westside of Mars episode 21 to laugh yourself! But I warn you to listen with an empty stomach.