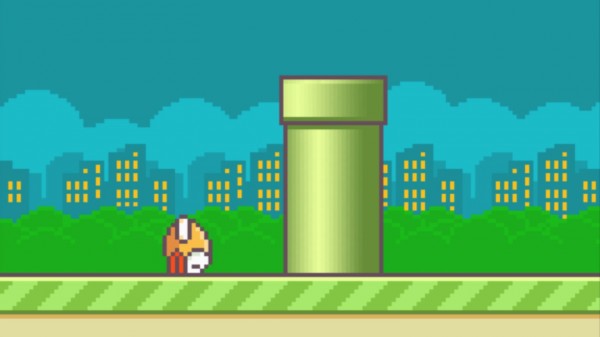 Tap-tap your grammar, hang with jammin' grandma, and romantically prepare your loved one for their death. Happy Valentine's Day!
Fake sponsor
From the quacking makers of indispensable repair, the circle-running makers of endless childhood chasing fun, and the long-bearded makers of hunting companions comes the latest redneck conglomerate television show: Duck Duct Duck Duck Goose Duck Dynasty. Thursday nights at 8/7 central/6 Canadian/[2:17] pacific/5 aloha Hawaiian on Channel 3.
Random Noodle Updates
Daniel met Miss America at New Media Expo and saw grandma in Starbucks.
Jeremy and Daniel played Flappy Bird for the first time.
Feedback
Hey, I would love to tell you about my RNX (Ramen Noodle Experience). I had just finished watching a season of Dr. Who and needed to get up to set my clocks back an hour. While I was up I decided to make myself a cup of ramen noodles using my toilet bowl dish I bought on Amazon. I finished making my noodles, got a soda and started the new season of Dr. Who, but I also felt like getting a banana. I eat bananas all the time and I would have used a knife to slice it but all of my knives were in my neighbors sink. I decided to use the ceiling fan method to peel and slice it instead, but things did not turn out as they usually do. In fact, peeling this banana was as easy as cake, which we all know is very hard. As I threw the banana into the air I instantly realized that the ceiling fan was not on. This required me to run across the living room and hit the switch to turn on the fan. I probably would have gotten there in time had I not stepped on the rake that I had lying on the floor. I figured the handle was curved enough that it would not hit me in the head, but I was wrong. As I let out a scream my friend Jeremy let out a gasp of surprise. I ended up eating my ramen noodles and squished banana with a huge bump on my head.

Au revoir (barf sounds),

Eddie Kain
Noodles in the News
"Treat Your Loved Ones on Valentine's Day—Include them in your will."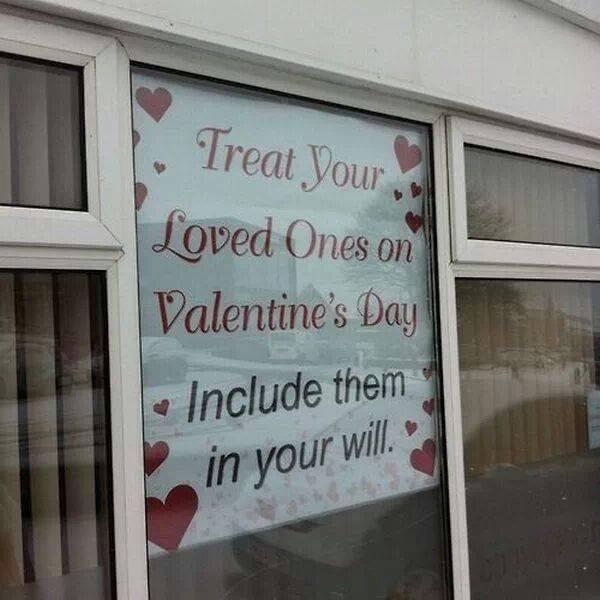 "Give Your Valentine Eternal Love! Pre-planning Valentine Special: $500 off cemetery arrangement.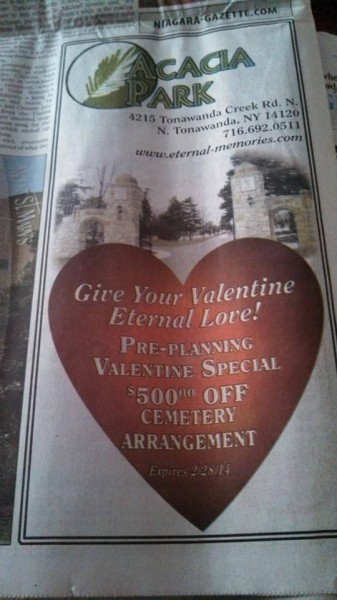 "If You Had No Idea What To Get Her For Valentine's Day … Imagine How Overwhelming Arranging Her Funeral Would Be. Give her the perfect gift, make pre-arrangements as a couple with the affordable funeral home. Choose from affordable funeral services or affordable cremations. Compassion is our passion. By the way, did we tell you we were affordable?"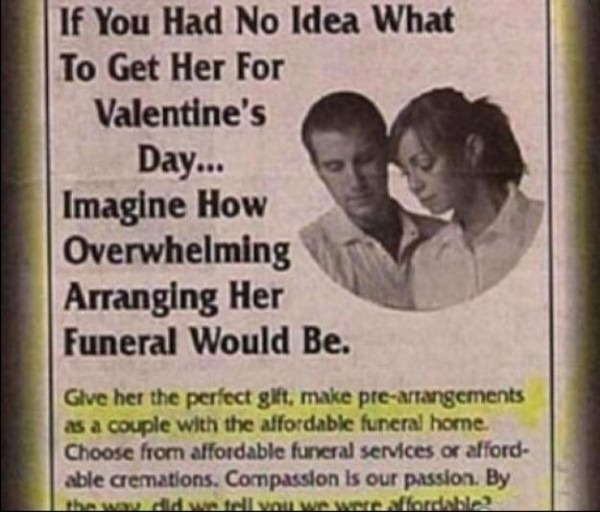 Noodlism: "drop dead gorgeous"
Let's have a grammar lesson, first. Names are usually surrounded by commas. For example, "Hello, Jeremy," or "Jeremy, would you please shut up?" So when you speak, "drop dead gorgeous," does it have a comma? Are you telling Gorgeous to drop dead?
If someone is so gorgeous that you feel like dropping dead around them, that's not a potential mate, that's a plague!
But dead people often look nicer dead than alive, so is that where this came from?
Speaking of grammar, check out Mignon Fogarty's (better known as Grammar Girl) new grammar-based card game, Peeve Wars!
Thanks for the iTunes reviews!
Your reviews encourage us and help others find the podcast! Please rate and especially write a review for us in iTunes.
Tell us something funny!
Whether you have a funny life story, you saw something funny, or you have a joke, please share your funny stuff with us:
You can also mail stuff to us:
the Ramen Noodle
PO Box 739
Burlington, KY 41005
Please connect with us