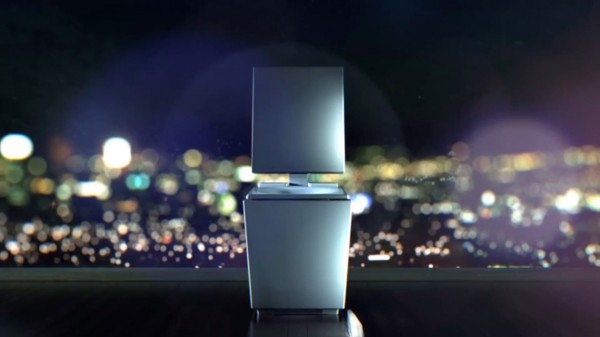 Grab your cat fish, lay aside your excuses, and get to work! But you can now play our clean-comedy podcast from your $5,000 toilet!
Fake sponsor
Do you want a break from work? Are you trying to escape that business meeting? Do you need a rescue from that awkward social situation? Then you need the Fakerchief! Puffnex's latest revolution in social salvation includes baby-butt-soft tissues laced with our patented pepper perfume. Just make that ugly face like you're about to sneeze, stick your face in the Fakerchief, and ACHOO! Problem solved! Find Fakerchief at your grocery story in the Beano aisle.
Random Noodle Updates
Daniel told about when Jenny made a fart noise with her mouth and asked, "What would you have done if that was a real fart?"
Daniel's new Xbox Live gamertag is "SgtPacket"—congratulations to whoever suggested that. Friend him to play Halo 4, Call of Duty Modern
Amazon Noodle
Daniel and Jeremy!!!!

I was listening to RadioU and heard the DJ's talking about a toilet with bluetooth capability, lights and music playback as well as other features but for some reason I immediately thought of you guys!! Why it made me think of you I have no clue 😉 *wink wink* 😉 not like you need any help turning the talk down the drain or anything.

KOHLER K-3900-0 Numi Comfort Height One-Piece Elongated Toilet, White

I'm sorry to all the listeners and Jenny if I create any potty talk 😉 but this was too funny not to share!

Keep being AMAZING!
kc (@karibear09)
Watch the trailer!
Check out these reviews!
Unfortunately both my car and my toilet broke down at about the same time and I didn't have enough money to replace both: the KOHLER Numi was the answer to all my problems.

Why spending 6K on a toilet and another 6K on a ride when you can have both combined? Luckily, the Numi can be verily easily fitted onto the Husqvarna XT722FE (http://www.amazon.com/dp/B003CJTWEG, $350) chassis, which comes with a powerful 173 cc engine that delivers a whole 7 pound per foot of torque. For $300 my plumber mounted a converter to turn my organic waste into natural gas that can burned in the small efficient engine to reach speeds in excess of 15 mph. I've hooked up the Numi controls to the Husqvarna steering system and now I can do my business on my way to work in style while saving gas money. Bliss! In fact it woud have been a crime to keep this beauty locked up in an apartment, no matter how visible to the outside world. Plus, I can play the complimentary Barry Manilow's best off compilation at full blast through the integrated audio system.

The only problem I've encountered so far has been hooking up the controls, hence the 4-stars rating. The Numi on board control system and touchpad are excessively complicated and I still haven't figured out how to honk the horn without getting a splash of cold water up my bum!
Opening up this work of art i found my breath taken away at its magnificence. It's sleek lines and tasteful design rivaled only by its functional architecture is a thing of beauty. I found myself moved in much the same way as when, as a boy, I visited the Sistine Chapel and felt myself in the presence of the Lord himself.

It's stunning. It's functional. It's art.

Then i took a dump in it.
Noodles in the News
Excuses for not coming into work.
Noodling may soon be allowed in Texas again.
Thanks for the iTunes reviews!
Your reviews encourage us and help others find the podcast! Please rate and especially write a review for us in iTunes.
Tell us something funny!
Whether you have a funny life story, you saw something funny, or you have a joke, please share your funny stuff with us:
You can also mail stuff to us:
the Ramen Noodle
PO Box 739
Burlington, KY 41005
Please connect with us